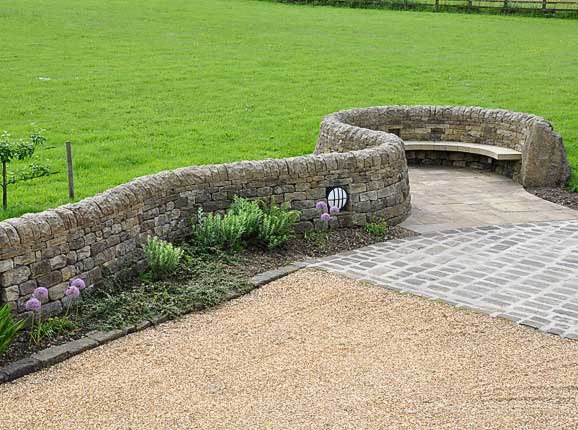 I am a dry stone waller and professional member of the Dry Stone Walling Association of Great Britain.
I build dry stone constructions that range from the simple repair of a field or boundary wall to creating contemporary landscapes.
Based in Harrogate, North Yorkshire, I have been involved in the construction and conservation of dry stone walls for many years. I provide an efficient and professional service to meet all your dry stone walling requirements.
I undertake a range of work from bespoke commissions to repair and restoration. No project is too large or small.
I am a DSWA Advanced Certificate holder and Qualified Instructor.
Public Liability Insured.
Free no obligation quotes.
Follow my work on Facebook.